Inventor Biography: Jerry L. Barber
<![if !supportEmptyParas]> <![endif]>
<![if !vml]>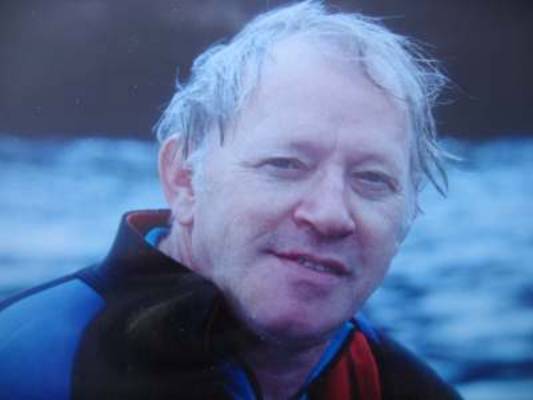 <![endif]>
Mr. Gerald (Jerry) Lee Barber
An alumnus of Ohio State University with an undergraduate degree in physics, chemistry and comprehensive sciences, Mr. Barber began his professional career in Ohio teaching physics, chemistry, and biology at the high school level. Later, at the age of twenty-five, he became the youngest high school principal in the state of Ohio. His graduate studies were at Bowling Green State University.
Mr. Barber left the academic world to start, own, and operate the second largest amusement ride manufacturing company in the United States for eighteen years.
During this time Mr. Barber invented over thirty-eight U.S. patents, twenty-two of which were produced commercially. His patents cover a variety of fields from military to child safety. (Note: for patent searches, please search under, Gerald L. Barber and also Jerry L. Barber.) (For more information see http://patft.uspto.gov/netahtml/PTO/srchnum.htm)
His most widely known patent the "Free Fall" amusement ride can be found in almost every amusement park and large carnival worldwide. Each park names their ride. Disney named their ride "The Tower of Terror," in Cedar Point Ohio it's "The Demon Drop," etc.
Mr. Barber co-designed, built and owned 1/3 interest in Adventure River Water Park in Memphis, Tennessee; later selling his interest in the business.
Mr. Barber co-invented with his son Todd, the "Reefball", by far the most popular designer coral reef in the world. (See www.reefball.org). His son Todd founded the Reefball Foundation where Mr. Barber serves as a charter board member. The foundation was selected as a laureate for The Tech Awards. San Jose's Tech Museum Tech Awards are sponsored by the World Bank, the U.N., Microsoft and Intel and are received annually by twenty-five companies globally. The award is presented to the very best of the best who have created "technology benefiting humanity." (See Tech Awards at www.techawards.org). Over seven hundred thousand "Reefballs" have been deployed worldwide in over sixty-five countries by the Reef Ball companies.
Additionally, Mr. Barber started, owns, and operates a company specializing in financing equipment for amusement parks and carnivals. This company has been operational for twenty-three years in Greenville, South Carolina. For the last ten years, it has been the largest finance company of its kind in the United States and Canada.
Mr. Barber started, owns and operates a company to provide ride design and ride parts for the industry. This is the parent company controlling a website created by Mr. Barber to sell used amusement rides. Since its inception twenty years ago it has been the largest site globally for selling and purchasing used amusement equipment. (For more information see www.usedrides.com).
Mr. Barber ran the International School of Amusement Ride Safety for ten years and then founded the Amusement Ride Inspector School in Greenville, South Carolina, which runs concurrently with the Safety School; both of which continue to be the number one amusement ride safety programs in the world. (For more information see http://www.aimsintl.org/seminars.php).
Internationally, Mr. Barber was one of the first Americans to own businesses in Russia. He was the first American to hold an honorary position on the board of directors of one of the largest banks in Saint Petersburg's. In addition, at one time, he was the leading importer of arms to Russia importing Mossberg shotguns for shipment throughout Russia.
In 1999 Mr. Barber received the first InnoVision Technology Application Award to celebrate his Reef Ball Restoration Coalition.
In 2005 Mr. Barber signed a partnership with Golden Horse Rides in China to manufacture his line of Venture Rides. He set up licensing of water parks and the corkscrew rollercoaster in Australia; he also set up licensing in England, Italy, Switzerland, Brazil and Honduras.
In 2006 Mr. Barber patented a new concept to impact the development and lessen the severity of hurricanes. He named his device the TUBE; a Thermal Underwater, Bouncy Exchange. (For more information see www.preventhurricanes.com).
In 2008 Mr. Barber received a patent on his, "Life Saving Collar". Working with a firm in Asheville, North Carolina, the first trial prototypes are completed and Mr. Barber is currently in the planning stages of bringing this exciting product to market.
In 2009 Mr. Barber's new concept for wind turbine design has seven U.S. patents pending, one U.S. patent issued (detailing a new electrical generator for a wind turbine –Patent # US 7,825,532B1), and eight international patents pending. He calls his new wind turbine design, the Wind Wheel. Mr. Barber licensed a company in Wichita, Kansas http://www.chancewind.com/Site/Welcome.html to manufacture up to one megawatt turbines. The prototype is scheduled to be completed in spring 2011. Mr. Barber is currently in discussions to license large wind energy corporations focused on both the over one megawatt wind turbine, and the off-shore barge mounted version of the twin wind turbine.
In 2010 Mr. Barber has an additional patent pending on the Life Collar detailing the gas production and delivery method of the device.
In 2010 Mr. Barber was awarded the InnoVision Dr. Charles Townes Individual Achievement Award honoring his lifetime Achievement in innovation, science and technology.
To date, Jerry Barber has over 50 patents including the latest patents pending.
He has been a member of the Society of International Business Fellows (SIBF) since 1991 and served as the South Carolina state chairman for the organization for four years. He was awarded SIBF's first Allan J. McDonald International Entrepreneur Award for excellence in global entrepreneurship. (For more information, see www.sibf.org).
Mr. Barber is a past president of the Amusement Industry Manufacturers and Suppliers International Association. (For more information see www.aimsintl.org).
Mr. Barber is very active in the community, being directly involved with various philanthropic organizations. Along with his wife Tammy and friend Heidi Aiken he co-founded The Beach Ball Foundation, a 501(c) (3) charitable organization dedicated to changing the lives of children through education and the arts. The Beach Ball Foundation raises thousands of dollars each year to support children's educational and artistic programs. In its first six years, the Beach Ball Foundation has donated close to seven hundred thousand dollars to help children in need in Greenville County.
He has served in an advisory role for the Roper Mountain Science Center in Greenville, S.C., and conceived and spearheaded the Vision 2020 for Science program to revitalize RMSC. (For more information see http://en.wikipedia.org/wiki/Vision_2020 ).
For the past thirty-nine years Mr. Barber has lived in Greenville, South Carolina. He and his wife Tammy are the proud parents of six children. They also have homes in Saint Petersburg, Russia and LaFalda, Argentina.
His hobbies include travel, scuba diving, sailing, hiking, hunting, fishing, photography, waterskiing, education and the arts.
"My best advice for life is to ride the highest wave and read 'Foxfire'. Enjoy the ride." - Jerry Barber http://en.wikipedia.org/wiki/Foxfire_books